Worked as a Senior Customer Support Engineer @ CDNetworks. Over 29 months in CDNetworks, awarded 12 Employee of the Month Award. Having a few years of experience in Linux administration, virtualization and PHP programming. Constantly aspired towards the research of the latest network-related technology.
Work Experiences

Senior Customer Support Engineer
March 2021 - February 2022
- Serve as the 24x7 duty shift manager, the primary point of contact for identifying, troubleshooting, and mitigation, summarizing incident details and escalating to different departments for optimizations.
- Support Technical Support Engineers and customers from 7 CDNetworks offices over the globe, including requests from Wangsu Science & Technology
- Responsible for product and workflow training within the department, optimizing current workflows and maintaining internal knowledgebase
- Optimize existing configurations whenever observed an optimization possibility to deliver better performance and quality of service.

Network Operation Center Engineer
August 2019 - February 2021
- Monitor, troubleshoot and support Content Delivery Network(CDN), Internet Data Center(IDC) and other services under Wangsu Science and Technology(ChinaNetCenter), CDNetworks(CDNW) and Quantil Networks.
- Perform internal and external support via e-mail, legacy systems(Confluence, Jira, Zabbix, Cacti) and web portals.
- Perform IT Service support for the organization, including Azure Active Directory and Legacy Active Directory.
- Work with internal escalation teams to support resolution of incidents and service impact mitigations.
- Actively communicate with data centers and Internet Service Providers(ISP) to ensure service delivery, performance and reliability.

Research Support
August 2018 - October 2018
- Assisted in the construction of Private Ethereum Blockchain.
- Involved in the development of Web based Decentralized Applications.
- Support in the advancement and maintenance of existing cloud infrastructure.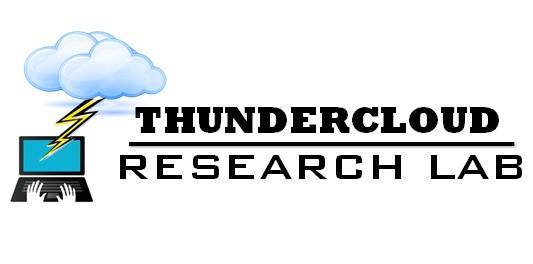 Intern Trainee
March 2018 - June 2018
- Engaged in the research of blockchain technology.
- Participated in the development of blockchain-based application.
- Assigned as technical support of the organization.

Research Assistant
May 2016 - October 2017
- Participated in the development of blended learning modules for several IT subjects.
- Aided in survey and data collection process for statistical analysis.
- Performed in publication development by conducting literature review on research subjects.
Involved Projects

October 2018 - March 2019
- An individual Final Year Project under supervision by Dr. Nazrul Muhaimmin bin Ahmad, Multimedia University.
- Designed and developed the backend and dashboard of the IoT management platform.
- Utilized private blockchain formed by multiple personal and Thundercloud (CICC) owned instances.
- Copyright filled (25%)
Awards:
- 1st Runner Up (Innovative Project Competition, Infineon Week 2019)
- SILVER MEDAL (ITEX Malaysia 2019)

March 2018 - October 2018
- Involved in the development of the platform.
- Developed the Web Based System using PHP language and MySQL database as cache.
- This is a project for blockchain research purpose under CICC, funded by Research Management Centre, Multimedia University.
- Copyright filled (20%)
Related Skills
Web Development
System Administration
Network Administration
Blockchain Application Development
Web Environment Deployment and Maintenance
Co-curricular Activities
Students' Representative Council
August 2017 - August 2018
- Served as Public Relation Division Officer and Faculty Representative

Microsoft Student Partners
September 2015 - June 2017
- Served as Microsoft Student Partner for self-empowerment
- Immersed in the opportunities given to get in touch with the latest technology
- Experienced in conducting workshops related to Microsoft Technologies
Information Technology Society
June 2015 - June 2016
- Appointed as president of Information Technology Society, a faculty based society.